``Leo`` Baby Swim (SML Only)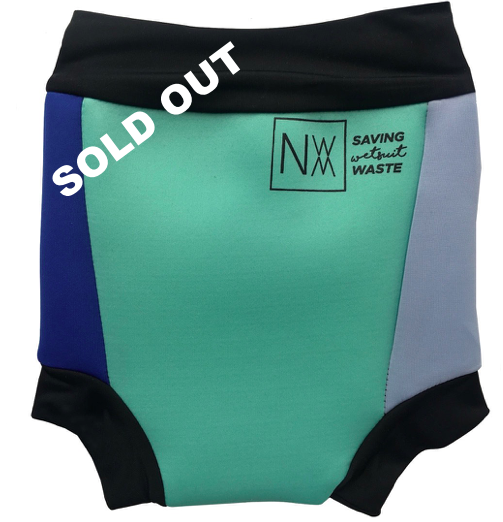 ``Leo`` Baby Swim (SML Only)
Water babies in water colours! For all the waves, pools, rivers and lakes we can find, these swimmers Save Wetsuit Waste and gives your baby swimwear perfect for adventuring any water world.

This exact colour way (with main panels in Aquamarine) is only available in our size S (3-6mths) to fit with or without a nappy (find other styles in size S here).

Aquamarine, royal and sky blue panels of neoprene, ribbed with black lycra to keep those accidents inside (all sourced from off-cut & waste material).

Perfect for baby swim class, and ready for water babies who love the earth.

Check out the other variations for INTO THE BLUE colourway here if you're looking for a bigger size, or here to find OTHER SMALL STYLES
sold out